HostMySite Named to Top 50 Best Medium-Sized Companies to Work For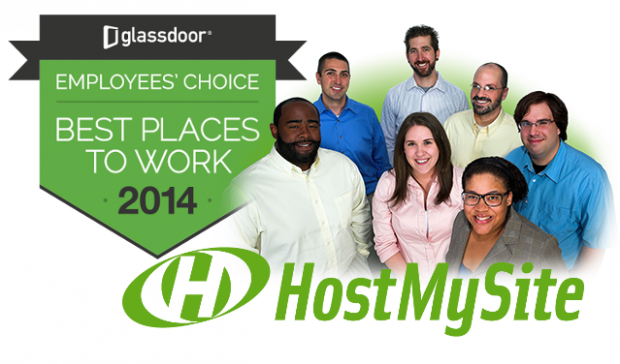 Being the new kid in a team of people who have worked together for years is never easy.   Even more challenging?  Being one of the few outside hires.  In a company that strives to promote from within, there was little explanation as to what my day to day would look like, and not much of a plan for training.  Here's the catch: That's a fantastic thing!
HOSTING/HostMySite was recently named by Glassdoor as one of the best 50 Best Medium-Sized Companies to Work For.   When I heard about the honor, I can't say I was surprised.  HOSTING/ HostMySite is all about setting their employees up for success.  I checked the company career page often for four years until I saw a job opening that I was qualified for!  Job openings may be few and far in-between, but once you're here – it's a family.  You're given every tool imaginable to be successful, and the supportive team atmosphere can't be beat.
To say I was overwhelmed on my first day at HostMySite is an understatement, but that didn't last long.  The facts don't lie: our employees voted, and Glassdoor took notice.  When you roll with a crowd who consider their time at HOSTING "a decade well spent," it's worth the four year wait for a job opening.
The culture of community and family travel far beyond our internal structure at HostMySite. With our 24/7/365 world-class support team, you'll always feel like a part of the HostMySite family.  Just like your mom, we're always here for you.
Gaby Wilson is the HostMySite Marketing Manager. A former reality television casting producer, she now specializes in digital marketing for small businesses and is a healthy food blogger.